Content
Get To Know Jody Phillips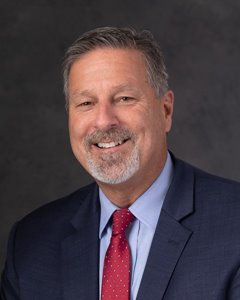 A life-long resident of Jacksonville, Jody Phillips has served as the Clerk of the Circuit Court since January 2021. Jody has over 35 years of experience in both the public and private sectors and has served in the Duval County Courthouse since 2011, where he has built long-lasting relationships with members of the public, the court system, the Jacksonville Sheriff's Office, and all related agencies. Prior to his election as Clerk, he most recently served as the Chief Operating Officer for the Clerk's Office, a position he had held since 2017.

Since taking office, Jody has completed an extensive certification program for newly elected Clerks known as New Clerk Academy, totaling 240 hours of training and education which cover the more than 1,000 statutory duties of the Clerk. As a result of his successful completion of this program, he is honored to be designated as a Certified Florida Clerk (CFC).

During his time as Clerk, Jody is proud to have implemented many new initiatives to assist members of the public, including a free Property Fraud Alert, the comprehensive driver's license reinstatement program Let's Drive Jax!, and offering expanded passport application hours

In February 2023, Jody was elected to the CCOC Executive Council. This eight member body is elected by their fellow Clerks and sets business and budgetary policy for Clerks throughout the State of Florida.

Jody's most cherished role is being a devoted husband to his wife Susan, and a proud father and grandfather to his two children and four grandchildren.